Top 3 reasons to fly on a private jet

 There are many practical reasons to fly on a private jet. Private traveling enables you to bypass almost all of the inconveniences common to commercial air travel. Flying privately has long been considered a luxury reserved only for the elite. The flexibility, convenience, privacy, comfort, efficiency, and safety offered by STARGATE JET SERVICES have made them an increasingly popular choice for both business and leisure travel.
 In this article, we will explore 3 reasons to choose flying privately, from saving time and hassle to enjoying greater privacy and flexibility, access to thousands of airport not accessible to commercial flights and why it may be worth considering for your next trip.
FLEXIBILITY
 Flying with a private jet gives you the freedom of creating your own schedule. Departure and arrival are at your own pace unlike in a commercial flight where you have a set time to do everything and get tied up at the airport or miss your appointment totally if the set time is missed. Flying first-class means you are still at the mercy of taking the route of a commercial airline. Private jets give you the luxury of being able to fly on your own or with a group.
 Also, the opportunity to depart and land at any airport is a plus, this helps land closer to an airport closer to your destination which helps avoid cost of transportation and traffic jam on land. There is also the flexibility of customizing the interior to suit your taste, having your pets onboard, requesting for a particular service and so much more.
COMFORT
 This seems like the best part of flying private for me. There's nothing that screams comfort than a private jet and owning your own space for the duration of the flight. Flying commercial means giving up majority of your personal space but private jet solves that problem for you. Working or going about your day won't be a hassle for you. You get to enjoy luxury amenities such as gourmet catering, Wi-Fi, entertainment systems. No inconvenience from other travelers and your security is guaranteed.
VIP TREATMENT
 No matter how luxurious your first class cabin on a commercial flight may be, the only way to get there is to endure the chaos and long queues at the airport. Flying privately gives you that special treatment a commercial flight won't give you. Long check in lines, security screenings, delays and layovers often associated with a commercial flight can be avoided with a private jet. You have access to your personal luxury lounge tailored for VIPs to relax before your flight or while waiting for your ride after you land. Also, personal air hostesses catering to all your needs onboard. This gives you the chance to relax and rejuvenate to face the task that lies ahead on ground.
 With STARGATE JET SERVICES, we have a chauffeur waiting to pick you up from the airport to your destination upon request. This shows how much we value our customers and make them a priority.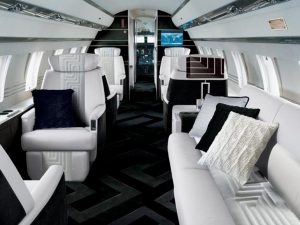 These benefits are just few out of the many reasons you should fly private. Whether you are a business traveler or simply looking for a more comfortable and convenient way to travel, we hope this article will help you understand why traveling private is the best deal for you.
STARGATE JET SERVICES offers you the best experience. We have fleet of jets our clients can pick from no matter the purpose of travel. With us, everything is tailored for YOU.
 Reach out to us today to book a memorable flight.
 08180273472
 08180273473
 08033062255
 0700 PRIVATEJET
Check out all our social medias, @stargatejets